Porlex Tall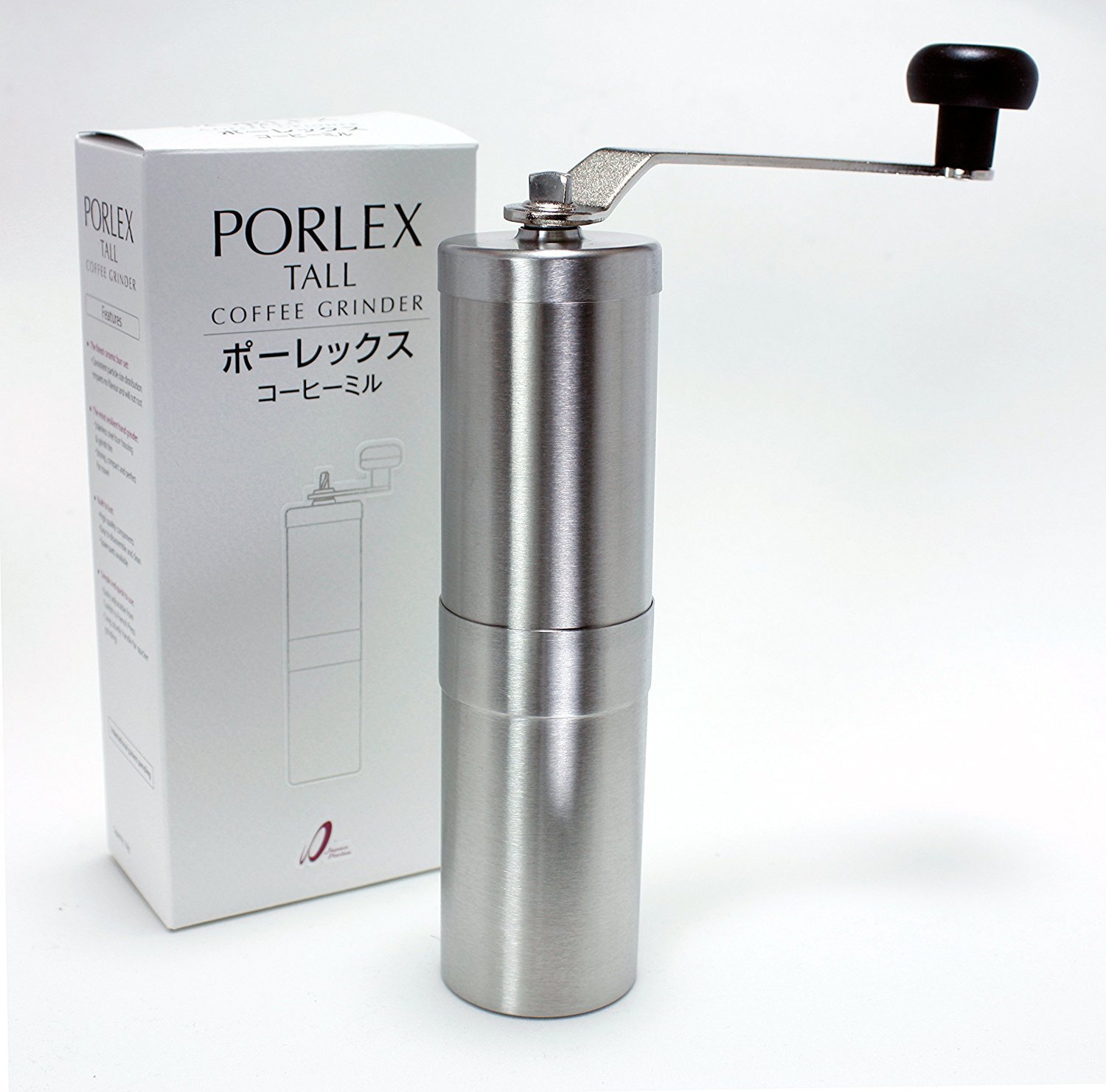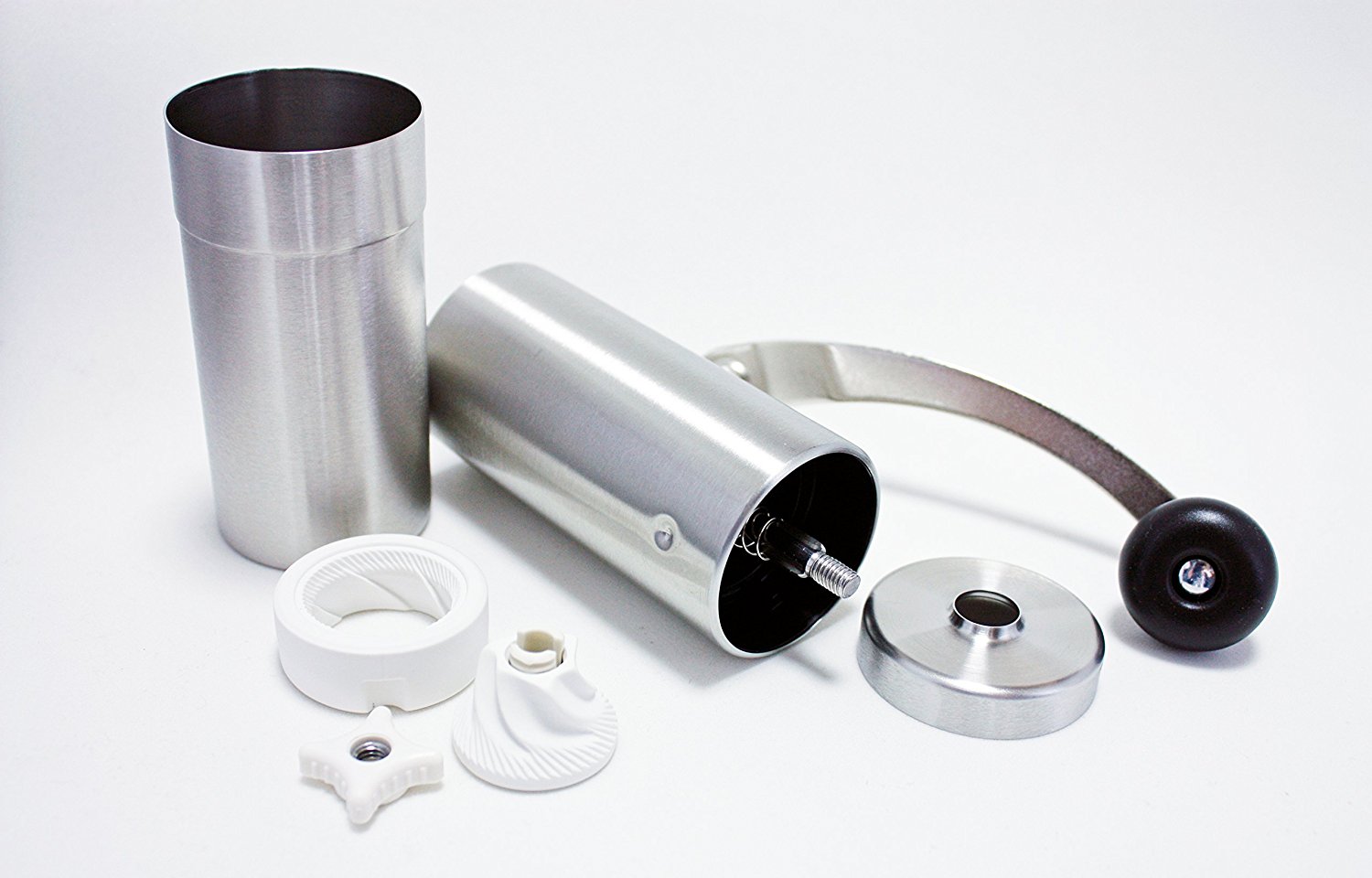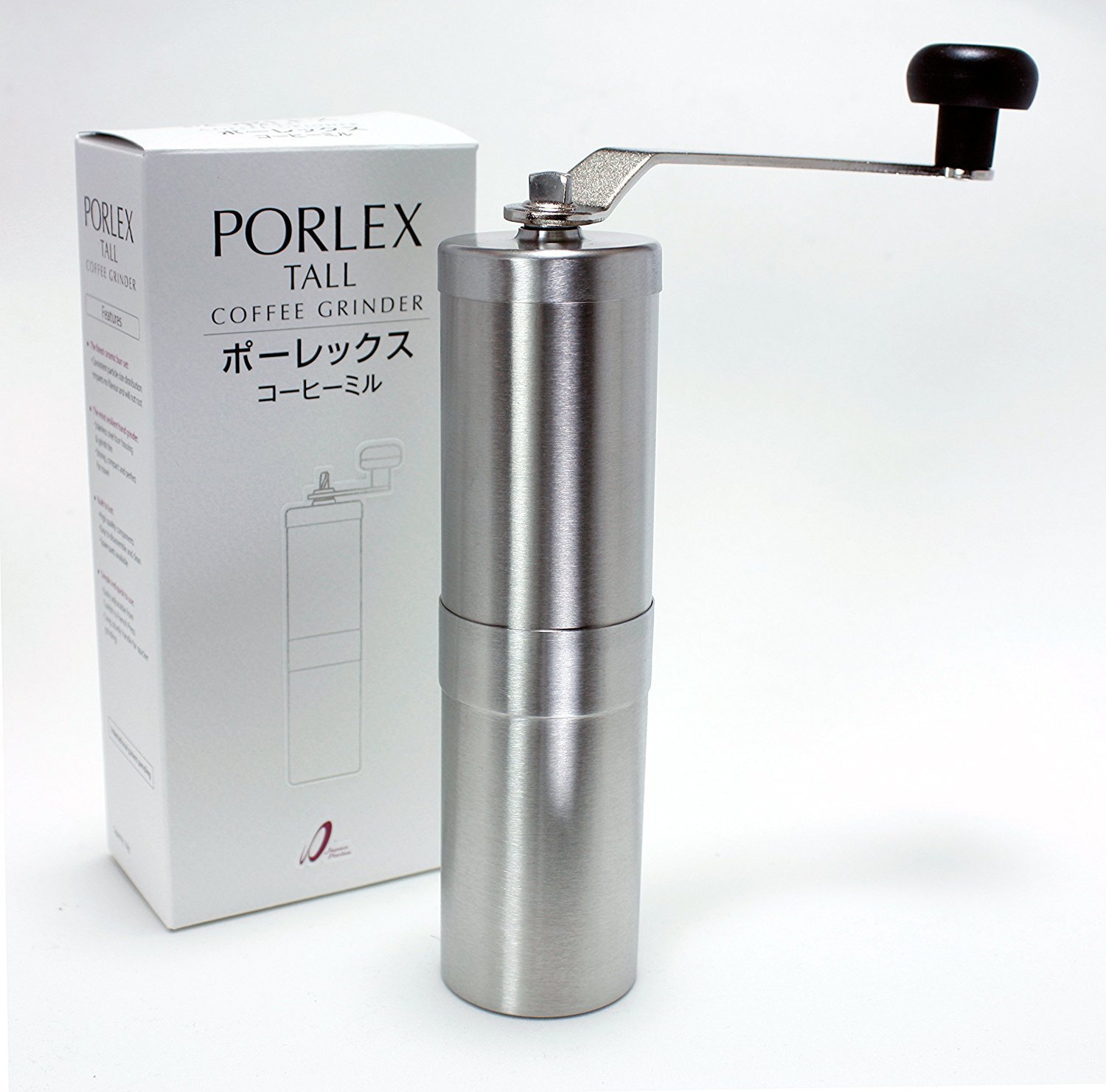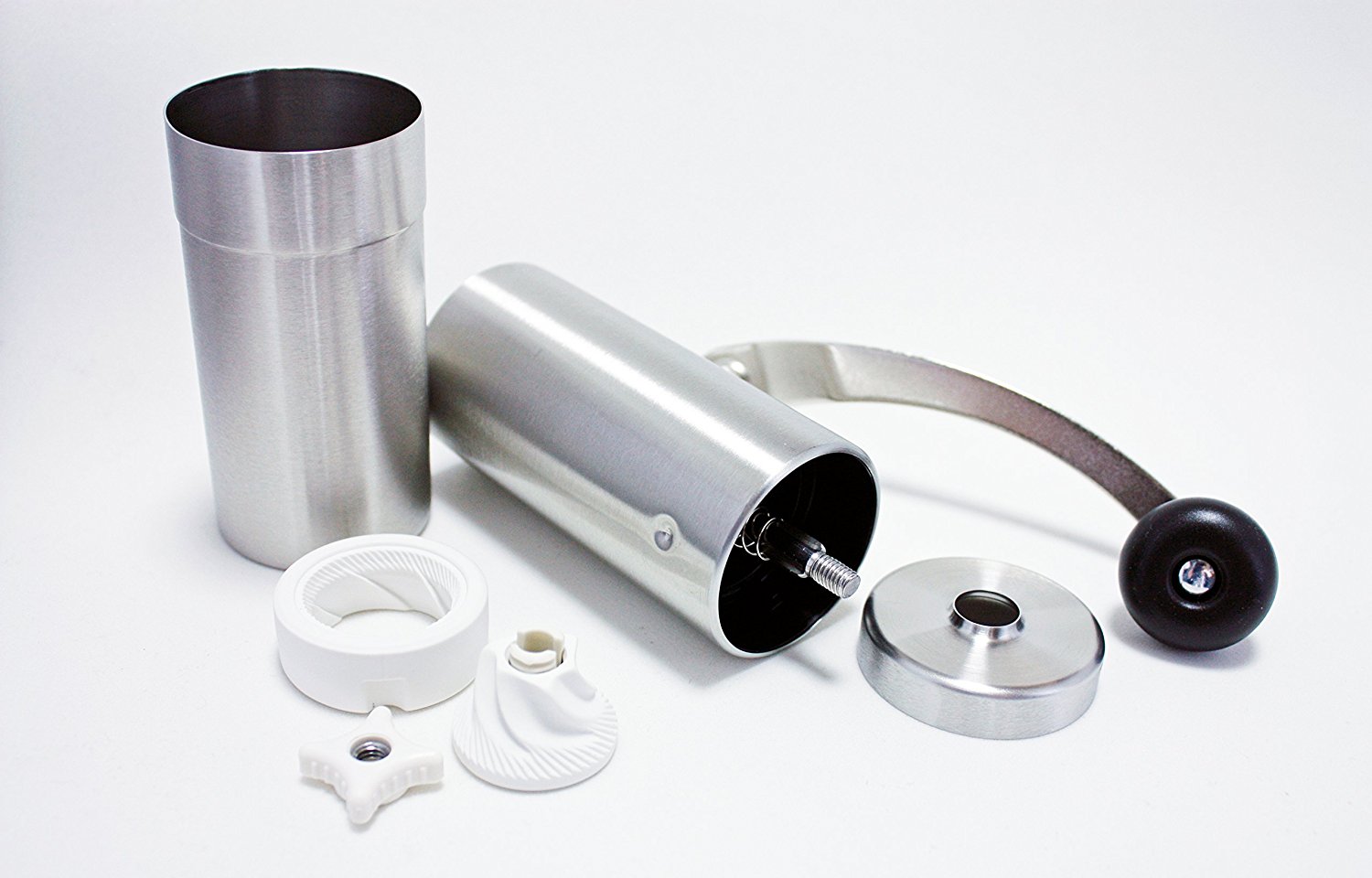 Porlex Tall
The Porlex Tall the first grinder I owned. It's made in Japan from Stainless steel and features a ceramic conical burrset. This means you get a good grind, and the burrs are hard wearing and inert. They don't rust and stay clean and sharp for a long time.
You can fit a fair amount of coffee (enough for 2 cups) in the top section for grinding.
My only objection was the first generation of these grinders featured a funky 5 sided nut. Porlex have since changed the design to prevent that nut from rounding off, which the old one's had a tendency to do.
Other great points are,
It's skinny enough to fit inside an aeropress

It's easily adjustable for different grind sizes

It's easy to clean
Simply constructed and to the point, it's a quality bit of gear and an item I'm proud to have in the shop.