Custom Distributor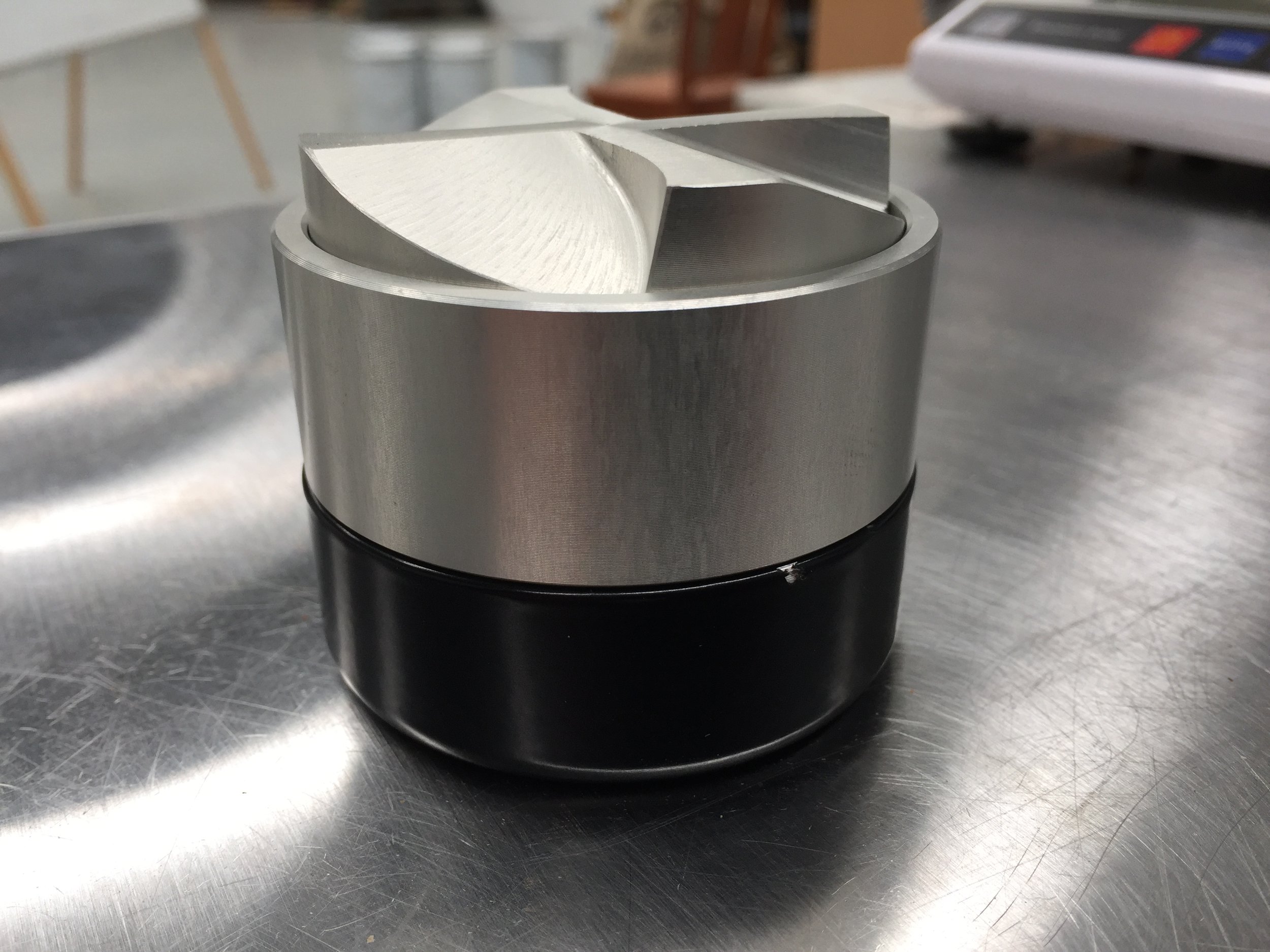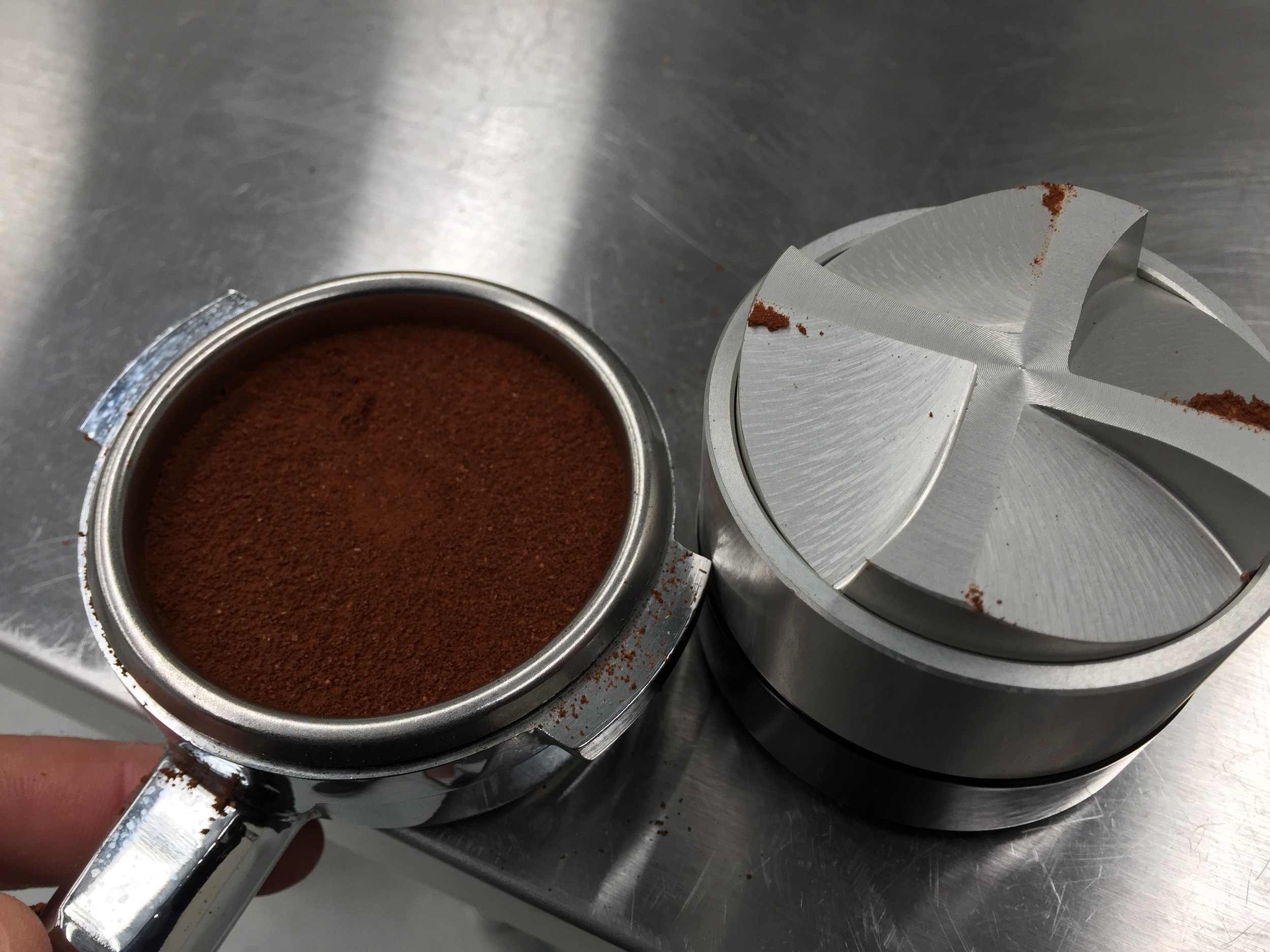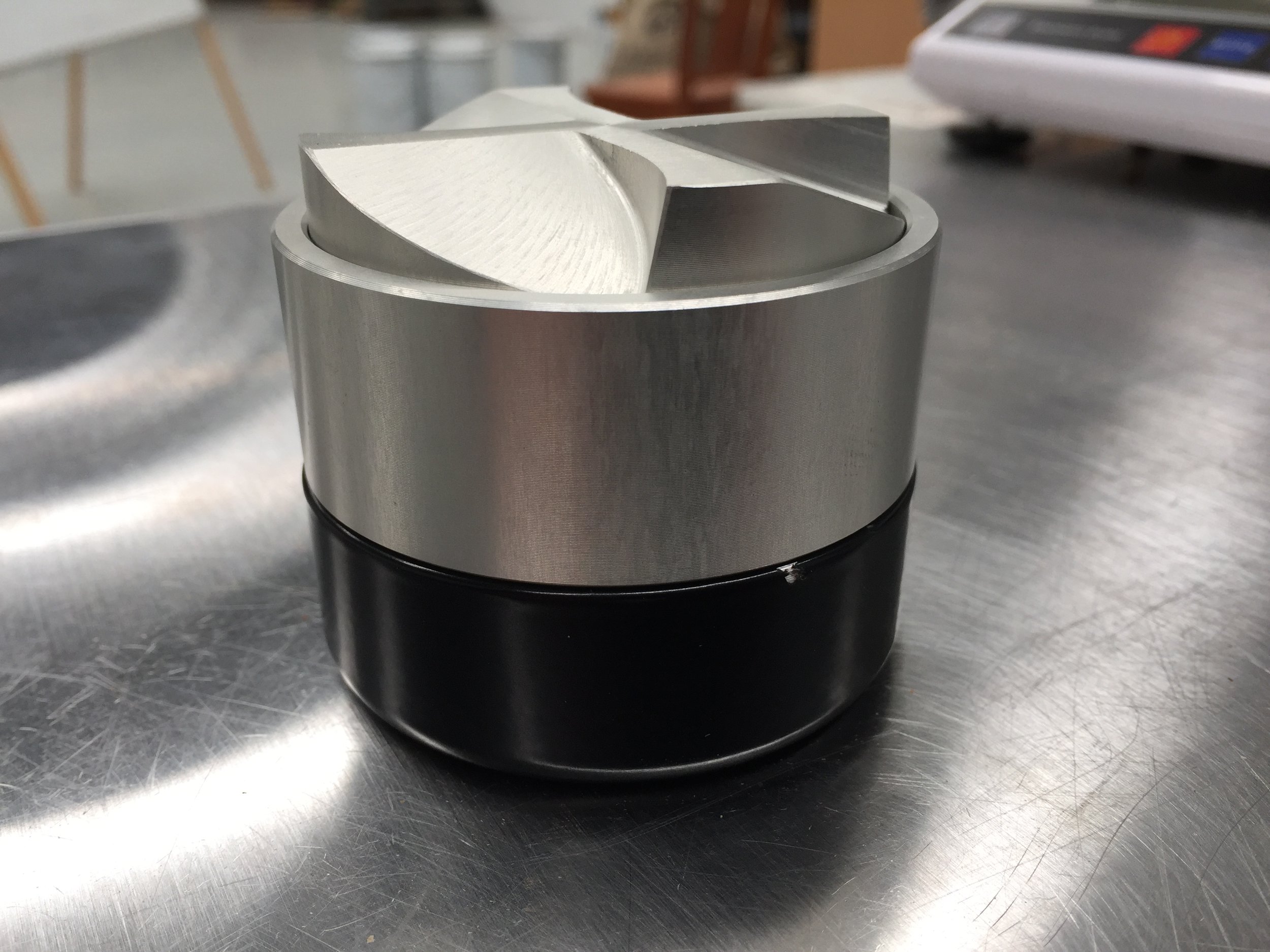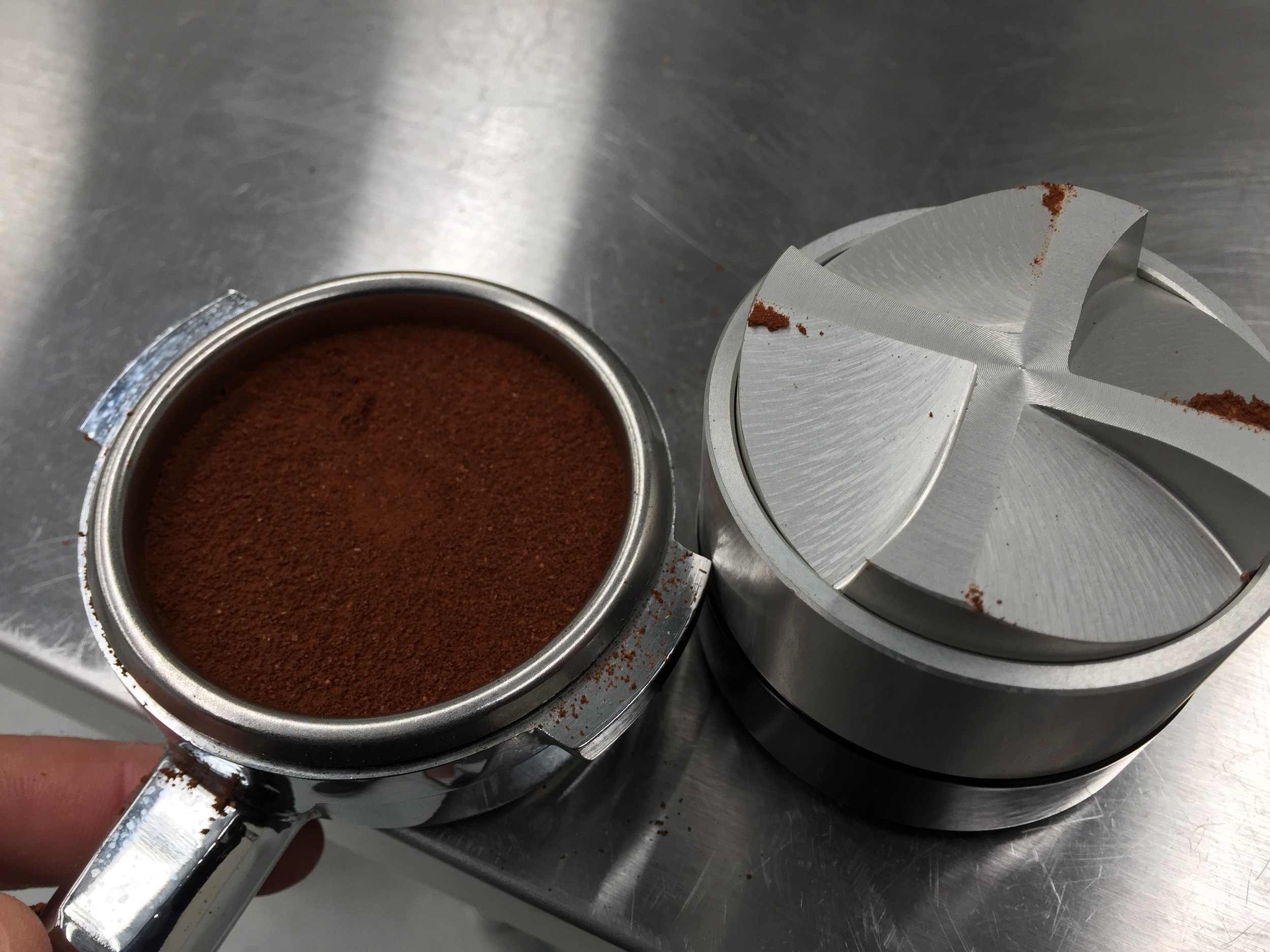 Custom Distributor
This custom distributor has anodized aluminium blades and adjusting collar. The top is powder coated aluminium. All parts were custom CNC'd right here in Williamstown.
This is a custom made distributor. I originally made one of these in my machine shop a hobby project. I was interested in seeing how much of a difference using a distributor made to making espresso. Espresso uses high pressure and temperature to extract the coffee. The problem is little differences in the level of the coffee, a clumpy grind or small cracks can make a huge difference. Water is very lazy and will always seek out the easiest path to get out of the machine and into your cup. A really easy way out, like a crack in the coffee puck can result in way too much water going past one part of the coffee and not at all through the rest. You may have done everything right up to this point. You may have bought fresh beans, ground them fresh and dosed the correct amount of coffee into your perfectly set up machine, but if this part is wrong – the coffee will not extract correctly. This can lead to a lot of frustration and wasted coffee.
Fortunately a few turns from a distributor means that your coffee will end up perfectly flat, ready for tamping. You simply adjust the blades of the distributor to a height that flattens the coffee and give it a slow, clockwise twist. Round a few times and your coffee will be flat. A quick, light flat tamp and you dramatically reduce the chances of channelling.
These distributors are really popular with café's at the moment. They aim to take one more variable out of the equation when making espresso at home.