Cold Bruer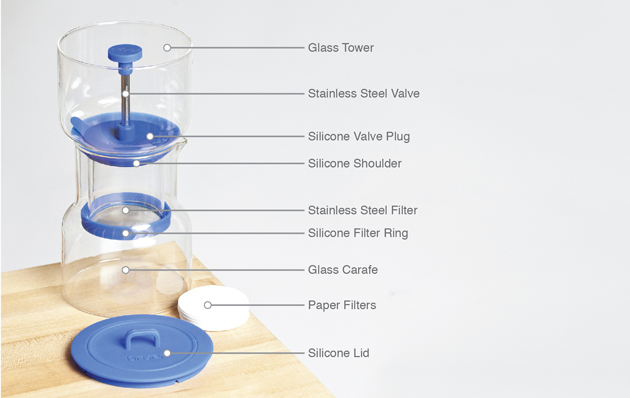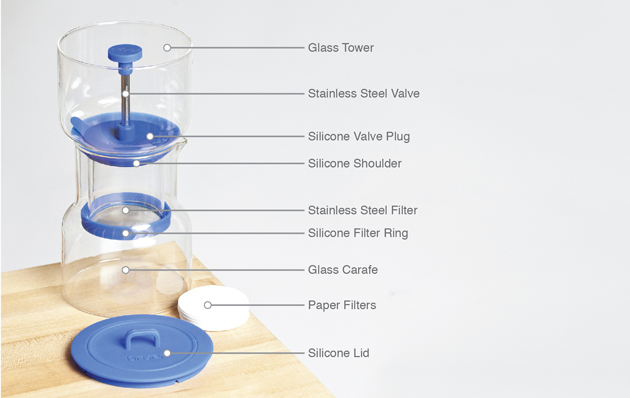 Cold Bruer
The cold bruer is a great addition for any person looking to make some cold coffee. So what is cold drip coffee? Well, first things first, you're going to need some ice…and a lot of it. This is because cold brewed coffee, as the name would suggest, is not made by boiling some water and adding it to coffee, quite the contrary.
Cold brewing works by slowly dripping ice cold water through coarsely ground coffee. What this does is pick up a lot of the sweetness and smoothness of the coffee, without any acidity or bitterness. It's a long process, it can take about 4-6 hours to drip through. But once you've made the coffee you simply dilute it down a little and store it in the fridge.
When you're ready to have a drink of coffee, you can enjoy your favourite beverage ice cold right out of the bottle. Cold brew keeps up to 2 weeks in the fridge, though you'll probably find you'll be drinking it a lot faster than that.
It's the perfect drink for summer time and this handy little unit makes about 1.5L once you dilute it. Simply fill up to the lines and let the glassware do the rest.